Emergency Lighting design
In collaboration with Zanghellini & Holt Associates
Interior graphics

| Hospitality
Location: Shenzhen, China
The proyect was a Teppanyaky restaurant in Shenzhen China. Zanghellini & Holt Associates was in charge of the Interior design, the one it has a grunge, pop art exotic style.
The inspiration was mainly the Pop art design style mixed with industrial style, metal and contrasts. 
My contribution were one canvas design and the design of two Exit sign which definitely play some role with the restaurant itself style. It has to be playful but following the legal law about Exit signs.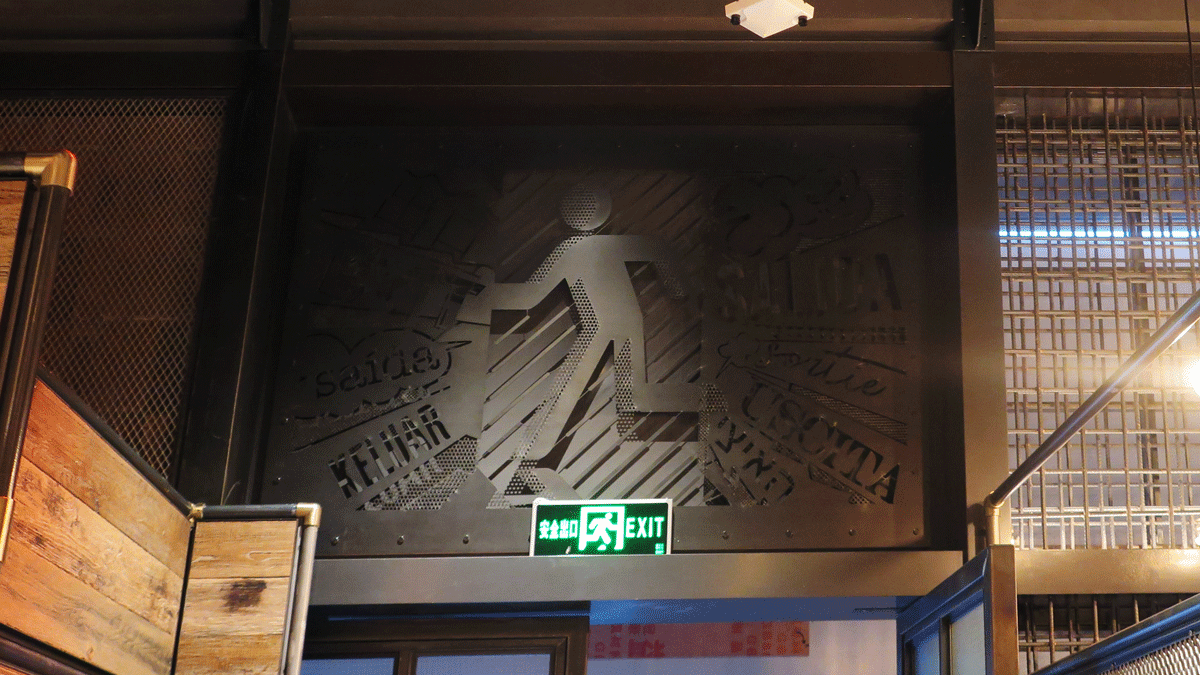 While working with Zanghellini & Holt Associates
My collaboration it was design the front bar of the Shanghai Garden following the concept: Nature, oriental and Fine dining chinese food.